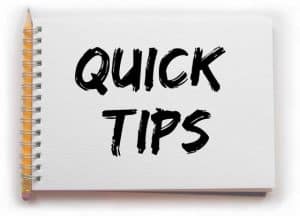 As the year gets underway, and you turn your attention to the high demand months for corporate guests, or perhaps you are at the end of your Xmas holiday peak, it is also a good time to consider the often 'hidden' revenue loses that your property could be experiencing on a daily basis in both high and low demand periods
HIGH RATE SPILL
Where you protected too many rooms for the earlier price-sensitive market and missed securing higher-yielding opportunities closer to arrival.
LOW RATE SPILL
This is the reverse, you protected too many higher-yielding rates and missed the earlier booking window of the price-sensitive market.
DILUTION
This is difficult to measure, but occurs when a customer was prepared to pay more but decides to take a lower price available in the market. Regular and accurate forecasting, a strategic approach to pricing (rather than reactive and correct rate "fences" or conditions on market price points) will help reduce the amount of dilution you may be experiencing.
SPOILAGE
The loss through "spoilage" costs many industries millions of dollars each year and occurs when you were sold out at some point in time, but then ended up with rooms available on-the-night. Many factors contribute to spoilage such as cancellations, no shows and incorrect or lack of overbooking profiles. A key culprit hindering spoilage reduction, and one that occurs frequently across the accommodation industry, is poor management of inventory restrictions.
It is often the case that when a day appears full, properties will place a "stop-sell" on this day. While the stop-sell is in place, you are restricting potential bookings for that day and any enquiries that wish to stay through this date – turning guests away.  Although the stop-sell is removed when cancellations and wastage occurs, we have potentially missed critical pieces of business supporting our total weekly inventory. You may now find yourself within a booking window that only generates sub-optimal booking activity or none at all.
Combatting spoilage, like many functions in revenue management, is a game of analysis and risk, when you know your data and get it right you can reduce the spoilage and obtain a better mix of business, revenue and profits.
KNOW YOUR COSTS
Monitoring channel mix and shift, and understanding your cost per channel is also critical. Revenue managers are the guardians of a profitable channel mix, if you don't know your cost per channel and the estimated demand per channel it is very difficult to implement a profitable strategy.


Different distribution channels are of more or less value to us at different times of the year, and different day-of-week. Having a flexible opinion regarding the value of different distribution partners at different times across your annual inventory, rather than an inflexible opinion, will ensure you have the best opportunity to optimise revenue. Knowing your costs, monitoring mix and actively managing distribution on a daily basis is critical.
This blog was reproduced from our colleagues at Australian Revenue Management Association Please click on the link to their site for more great articles and details of their well regarded training seminars.