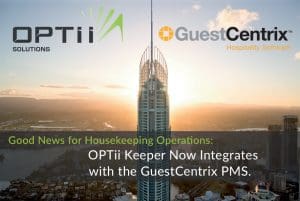 CMS: Optii recently completed an integration with GuestCentrix- what was it like working with the CMS Hospitality team?
John Richards: The team at CMS was brilliant to work with. While there was a wait to get the project to the top of the dev plan (which is far better than having a commitment which is not kept!), once things got going we quickly developed the necessary infrastructure, tested it, and delivered to several of our mutual clients. All extremely professional!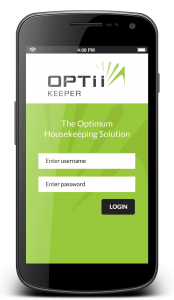 CMS: What are the top 3 benefits of having the PMS fully integrated with Optii?
JR: First, CMS Guestcentrix clients are already focused on efficiency, so they understand OPTii Keeper almost immediately.
Second, working with clients who know and trust their PMS vendor also is a great change in many cases.
Third, the teamwork between OPTii and CMS is great, and not as common in the business world as it should be.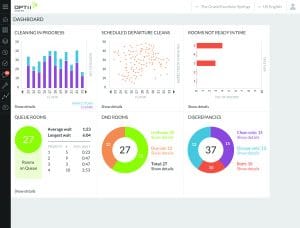 CMS: Our joint client Q1 Resort has been using the system now for 6 weeks, what results are they seeing?
JR:  Q1 has seen greater efficiency in communications immediately. Operating as they do with only 8 rooms per floor in a very high building (tallest in Australia!), the pressure on housekeeping management to communicate with staff scattered through out the structure is immense.
We are working closely together to take objective measurements of reduction in wasted time during the first quarter.
CMS: What is the best part of your job at Optii Solutions?
JR: There is nothing more satisfying than working with clients to achieve objectives which they could not otherwise achieve.
In the IT / software industry there are many promises made, and few delivered as advertised. Seeing OPTii's clients achieve their goals is highly rewarding.