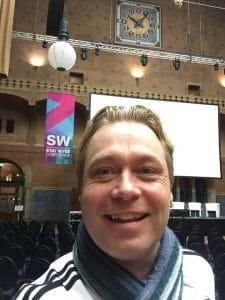 This is a post from CMS Hospitality's new Director of Sales for UK/Europe, Dan Jakobsen
I guess a couple of personal key takeaways from a great StayWyse conference 2017.
Hotels should not take for granted that they are market leaders and take centre stage.
Technology is a major ingredient for sustainable growth in the hybrid market.
Alliances, affiliations and partnerships are well seen by the millennial traveller.
 Keep it simple.
 Social activities in the "living room" of the properties are key drivers for choosing where to go.
It's all about the destination not about huge buildings and flash websites from the customers perspective.
 Forget about brand loyalty amongst the youngsters.
 It's really not about price for the customer.
-Show your unit and let social media play a part in telling the story.
 Keep an eye on the travellers story before, during and after as they keep an eye on yours.
 Human interaction is key element when walking through your doors the first time.
 Enjoy!!!
Thank you to all for a great conference, see you soon.
Kind regards, Dan