CMS: Congratulations, you recently opened The Capsule Hotel recently, how have the first weeks been?
James Oliver: Thank-you. It's been a fantastic experience, like opening any property it has come with its challenges but I'm overwhelmed with the positive response we have received and how busy we are, particularly considering we've only been open for three weeks. It's clear that there is significant demand for this type of accommodation in Sydney.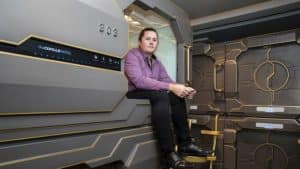 CMS: Would you say that you're a hotel or a hostel?
JO: It's a good question – We're our own unique style of accommodation – It's really the best of both worlds. We have dormed style rooms, a communal kitchen, shared bathrooms and common area which gives guests a sense of community, however guests still have their own privacy within their own personal Capsule plus the modern design which gives it a bit more of a professional feel. I guess its up to the customer to decide how they wish to treat it.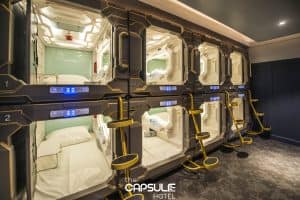 CMS: Are you getting interest from the corporate segment?
JO: We are getting a great deal of interest from the corporate segment. Capsule Hotels were initially designed in Osaka in the late 70's and served a main purpose of offering white collared professionals that may have taken clients out to dinner, finished work late, or had one too many beers to make the trip home. Whilst we are taking a different approach to being a drunk stopover the appeal for corporate workers is still very much there.
CMS: You have worked in some great hostels in your time, what has been the major change in the hostel industry in the last 3 years?
JO: I think the standards of hostels have risen a lot. They are a lot cleaner, safer and secure. It's a very competitive market in Sydney which is great for consumers.
It also keeps pricing affordable whilst providing a good standard for international travelers.

CMS: I know you are very busy signing autographs after your recent write up in the SMH/Fairfax but is there anything else you want to pass on?
JO: I would just like to thank everyone at GuestCentrix for helping us get set up so well and everyone else that has shown interest in our new Capsule Hotel.  It's very exciting times.
I would also just like to take the opportunity to welcome everyone to come by to have a look at the new property. I am more than happy to show people around.
We are planning a grand opening that is in the works at the moment!