CMS Hospitality is proud to be the Reservation, Trust Accounting  & Yield Management solution for Imagine Hotels & Resorts. The below article is kindly reproduced from Accomm News
There is a new hotel group on the block: Imagine Hotels & Resorts. Its first Australian property, Imagine Marco is now open for business in Southbank Melbourne.
Industry stalwart Brett Pointon is its CEO and founder, and this month he took some time out of his busy schedule to talk exclusively with Resort News about his exciting new venture and the resort management industry he has been part of for a quarter of a century.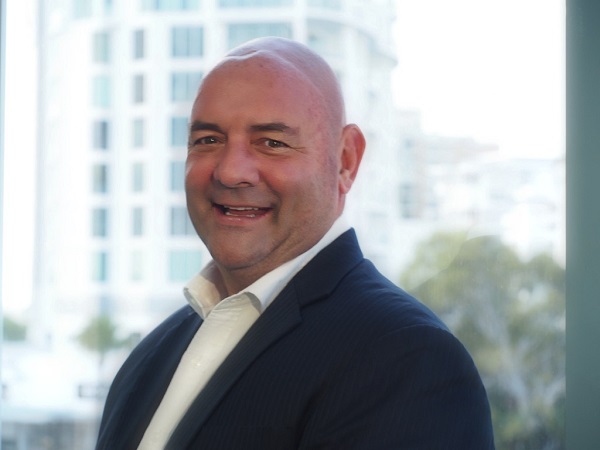 It was 1991 when Brett purchased the management rights to his first strata-titled hotel in Queensland, Catalina Resort Maroochydore. From this rather humble Sunshine Coast beginning, his meteoric rise to success has been recognised within industry circles, looking on as he became one of the most successful managers of strata-titled accommodation in Australia.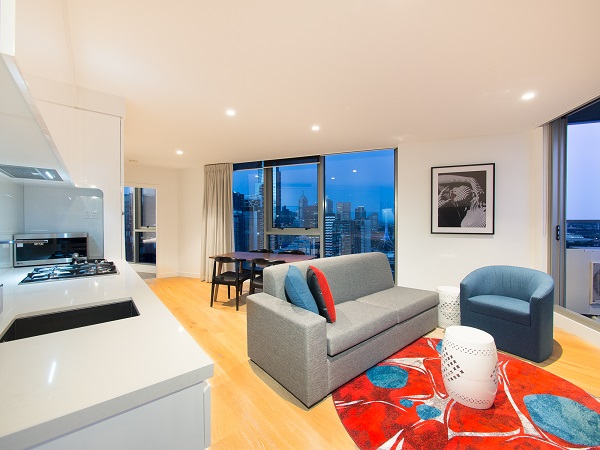 Brett explained that from his resort management foundation at Catalina Resort, he created Oaks Hotels & Resorts. When he left three years ago, the company boasted over 50 buildings in its portfolio and over 5000 strata-titled apartments under management across Australia and New Zealand. With Brett's extraordinary expertise, he created one of the leading strata companies in Australia. After leaving Oaks and deciding to create another brand, his vision was the following: "This time our aim is not to be the biggest hotel group, but to create a unique group of very special properties in key locations in Australia."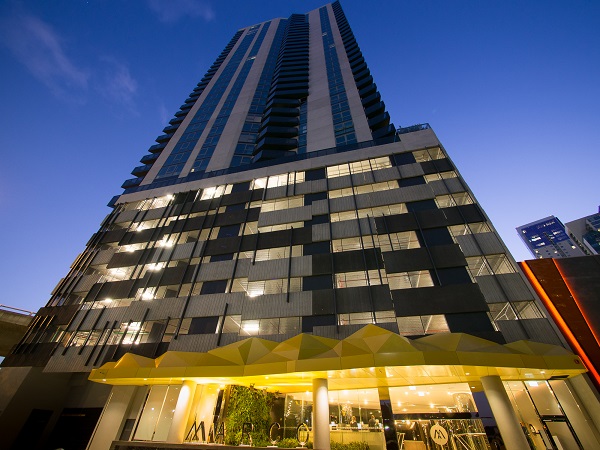 When I spoke with him, Brett was overflowing with pride for his first Imagine Hotels & Resorts property, the recently launched Imagine Marco situated on Southbank in Melbourne. A property he describes as "probably one, if not the, nicest property I've opened in 25 years". Here, the superb quality residential and apartment-style hotel accommodation has been "re-imagined" by architects, The Buchan Group and the 431 purposely designed strata-titled apartments are magnificently positioned just behind the casino with the "best of Melbourne at your door step".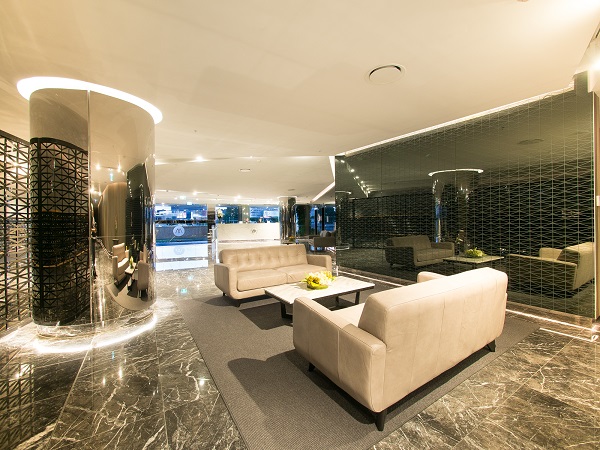 The beautiful and sophisticated apartments combine space, service and style and are designed to optimise guest experience with separate living and dining spaces, in-room laundry, luxury kitchen, Foxtel and wifi. With timber floors underfoot, fresh air on the private balcony, room to breathe, and interior touches that surprise and delight this accommodation is "the difference that makes the difference".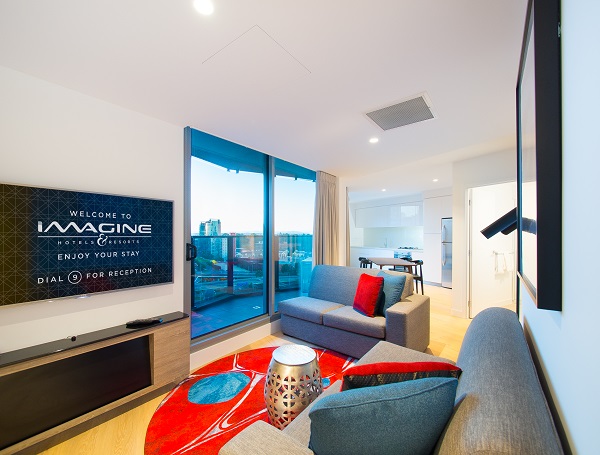 Brett's latest thrilling venture is inspired but after 25 years in the industry, I wondered what continues to motivate him. "There have been some tough times and I have come out of them fairly well, so I have experience in this field that very few others have. I also like to create businesses from scratch. This is a new and exciting challenge, I am creating a beautiful team and creating a product that will be a testimony to the Imagine brand moving forward. The key is to find the right people and then create the product with the best design so that guests will love it."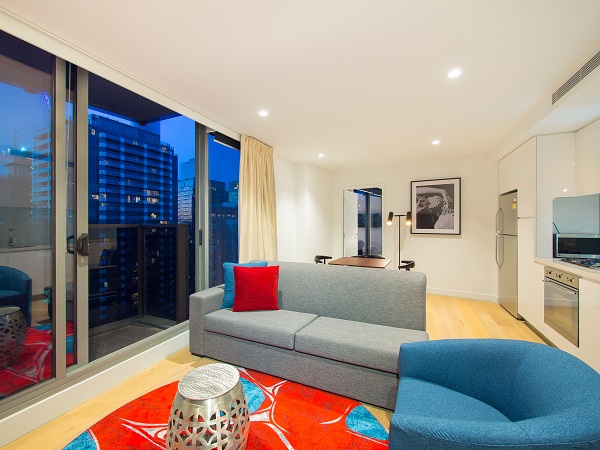 Moving forward, Brett plans to "target key locations throughout Australia and position the product at the high-end, four-and-a-half-star bracket" and all future properties will need to meet the criteria of the brand. "We don't have to take on the world," he said. "We will grow the business in a controlled and structured way and every time we do something we will do it beautifully and the performance of our properties will be second to none."
Brett revealed that his philosophy in business is very simple: "Strive to be the best." He explained: "In strata-titled management, 'the best' is measured by performance for individual apartment owners. We will be the best performers in the strata industry by far and we will measure our performance in two ways. We will measure our owner returns and our ability to manage and look after their properties and the strata value of their properties.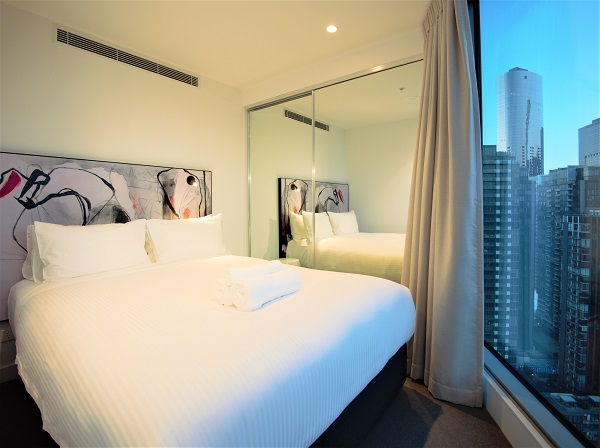 "To provide great returns, you need to be able to produce a beautiful product, produce great staff, encourage repeat and referral trade and look after guests. You also need the right offering, right location at the right price and every day we will go to work for our owners and look after them as they are our business and we need to be able to get that right to be successful. I believe we will get that right and I can't think of any other operator in the industry who will be as successful as we are at that."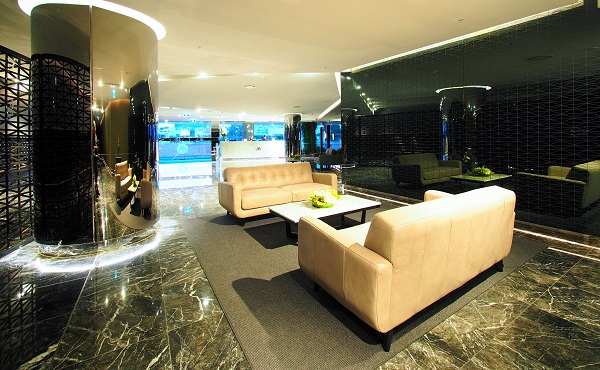 Brett continued: "Resort management started off as a little cottage industry that has been corporatised over the years. But the fundamentals of the industry are all about owner returns and you can get as excited as you like about your own brand and what you produce but the reality is if you don't produce an owner return then you are a very ordinary operator. So, if you concentrate on the fundamentals of owner returns and you achieve that then you will be successful, but if it is all about you (the brand) and not the owners you will fail abysmally."
His passion for the industry was striking and I wondered where it came from. "I enjoy the people I work with every day of my life, I enjoy watching something being created from nothing and developing into something that is quite special, and that for me is predominantly hotels," he confessed.
Even with many years of experience under his belt, he revealed that he continues to be surprised: "I am on a new learning path every day of my life because each day something new comes from left of field and I must be able to solve it or work my way through it. Every day is a journey and I have learnt just as much from 'the stuff ups' as the successes."
So, what are his keys to success? "Create a team, work in conjunction with that team of people to achieve our goals. Surround yourself with hard working people who have integrity and accept the fact that sometimes people can be very ordinary and when they reveal themselves it is best to quickly move them on. Also, it is vital to work with people who share the same values and morals as you in business to reproduce the integrity you have a team with integrity."
What was the best advice Brett was ever given? "Work hard and be driven to succeed," he said. When you find a model that works, you should put structures in place to duplicate what works. "Running one hotel is easy, running two is harder and running 50 across Australia is exceptionally hard so what you need is operational systems that you've finely tuned over years and years, you need good staff that are working within the structures and you need to monitor those structures every day."
Brett's management philosophy is simply to lead by example and treat people with the respect you would like to receive in return. "Management is also about making those calls others aren't prepared to make in order to make the organisation much better," he said.
What about future plans? Brett announced: "Imagine Hotels & Resorts, will eventually have a property in every major capital in Australia and within key regional or unique locations. In fact, our next venture will be a little property in Palm Cove Cairns, this area is doing really well right now and we have found a property that beautifully fits our brand."
Originally published at  Accomm News