Guests checking in to The Rees Hotel Queenstown in New Zealand's busiest tourism destination are benefiting from room turnaround times that are up to ninety minutes faster than any other operator currently in Queenstown.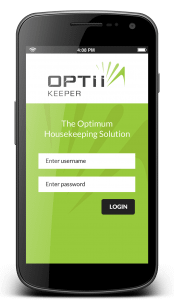 The award-winning luxury property situated on the shores of Lake Wakatipu recently rolled out Optii Keeper integrated with GuestCentrix across its housekeeping department that services 60 hotel rooms, 90 apartments and 5 lakeside private residences.
The ground-breaking housekeeping system adopted by huge resorts offshore successfully went live without a hitch during the busiest time in the hotel's calendar.
Please click here for the full news article at eGlobal Travel Media & here for more information on GuestCentrix integration with Optii Keeper.