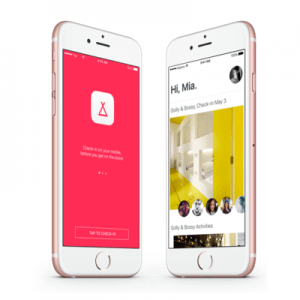 The hybrid hotel market leading property management system, GuestCentrix, developed by CMS Hospitality has agreed an integration with award winning Tipi Mobile Check-in app. The partnership will enable guests at hybrid hotels and hotels using GuestCentrix Hostel.Web to speed up check-in using their mobile and make friends with others staying in the property.
"Tipi Mobile integrated with GuestCentrix Hostel.Web will speed up check-ins, allow guests to make friends within the hostel community and generate extra revenue for the properties tour desk"
CMS Hospitality, Director of Sales, Duncan Waterman said 'We are really excited to be partnering with Tipi who we believe are the leading provider of mobile check in tech in the market. Our hybrid and hostel clients need to service their guests quickly upon arrival and even before arrival to maximise ancillary sales opportunities. The full integration of Tipi with GuestCentrix Hostel.Web will provide travelling guests and properties using our leading platforms many, many benefits and I am genuinely looking forward to working the Tipi team."
Tipi Managing Director Jack Bowcott said "We're delighted to be partnering with GuestCentrix – it's a great opportunity to streamline the check-in process & increase guest engagement for all Hostel.Web customers. Guests have loved the convenience of checking-in on their mobile & the social aspect of meeting other guests. With this partnership, we can now bring these benefits to a much wider audience & we look forward rolling Tipi out across the GuestCentrix network.