CMS Hospitality is excited to announce the launch of our guest facing check-in portal. 
The portal is now available and is compatible with the GuestCentrix PMS and GCH version 7.0.1.
Our new portal has faster processing time, so your reception can spend more time focusing on guest experience rather than gathering data. With this portal, your hotel can also go paperless, thus getting more organized and focused on what you can do for guests.
Say goodbye to registration cards and paper slips and step into the new era of hospitality. 
Let's give you a snapshot of how our check-in portal works: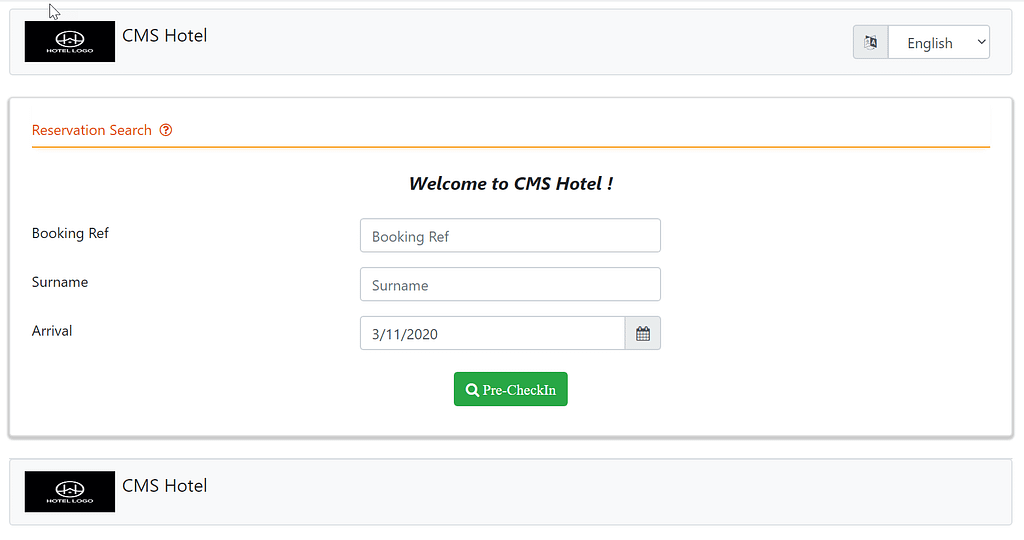 You can have the pre-check-in portal available on a PC or tablet in your lobby and allow the guest to find their reservation using the search function.
You can also email the guest a direct link to pre check in before arrival at the property.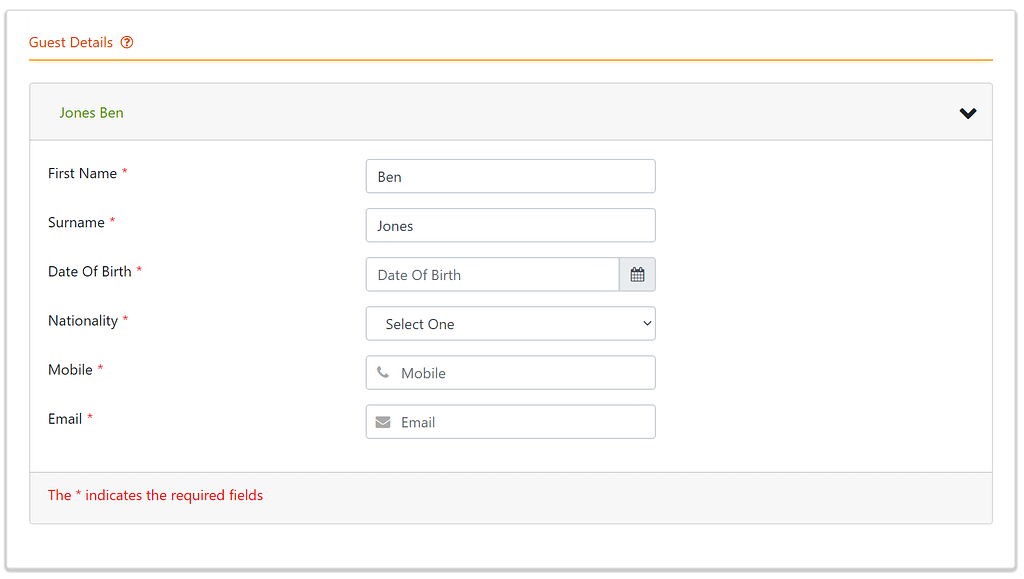 The guest will be able to see their reservation information. They'll also be able to update their arrival and departure times. The guest will then be able to update their information directly in the portal, which flows through into your PMS and is audited. The fields you would like the guest to complete are configurable based on the hotel policy.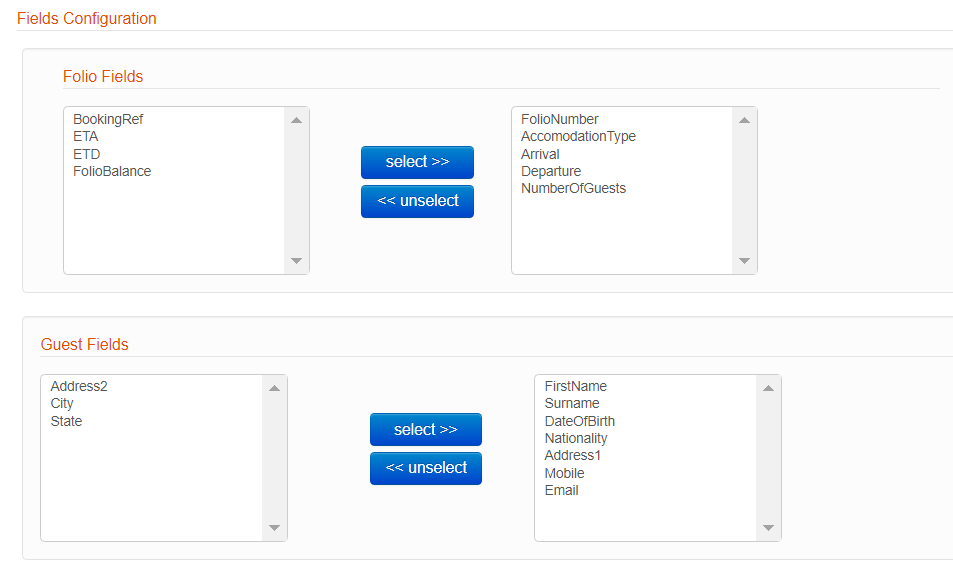 The guest will then be guided to your customizable terms and conditions page and be prompted to agree to the terms and conditions of stay.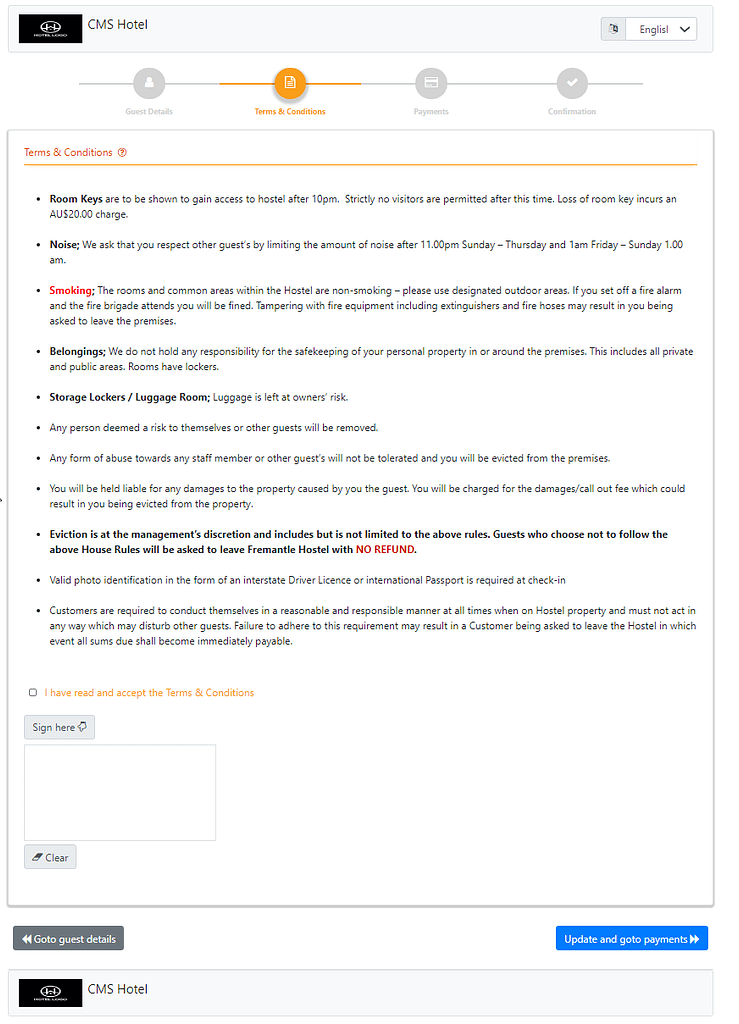 The guest must sign their registration and continue the pre check in process. The time and date of guest acceptance is then audited, with the signature stored on the folios attachments for security.

If you have a payment gateway configured with your PMS, you can then process payments or pre authorisations from within the portal.
Payment and pre authorisation can be switched off if you do not have an active Payment gateway to allow collection at reception. The amount requested from the guest is configurable based on your property's credit limit policy. 
Upon completion of their checkin, the guest will receive a thank you and can be on their way. Your staff will then see in the PMS that guest has pre checked in.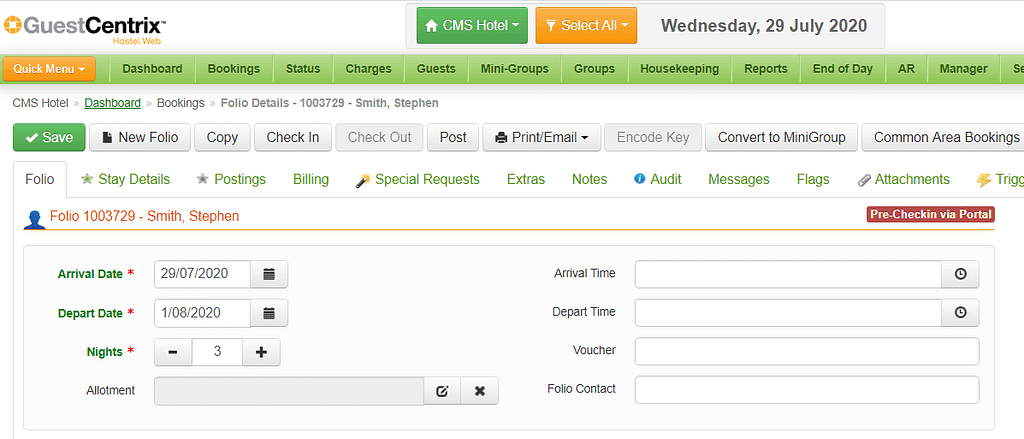 Check-in has never been easier. This update will equip your hotel in adapting to the emergence of 'paperless' and 'contactless' guest experience.
Arrange your update today
The portal is available to customers on our enterprise membership with no additional ongoing cost. Contact our customer services team to arrange your update and installation.
For customers who are not on our enterprise level agreement, contact Alyce to discuss upgrading today.
–
CMS Hospitality holds over 30 years of experience in delivering hospitality software solutions. GuestCentrix offers the most complete solution in hospitality software, whether you're running a hotel, a resort or a hostel. Our highly experienced support and installations team holds a unique understanding of the hospitality industry and will aim to provide software that suits your property's needs.
Call us today at (+61) 2 9440 9711, or email us at sales@cmshospitality.com. We will be happy to guide you to the GuestCentrix solution that's right for you.